Alicia Sedgwick, aka The Communications Guru, is well known on the Riviera not only for her amazing skills as a teacher and consultant but also for her amazing personality and kindness. It was a pleasure to sit down with her and catch up with her on life and work and to get some great tips on how to improve our own communication skills.
WOT: Please tell us a little bit about yourself….
I was a lawyer in England. After many years of partnership, I finally set up my own family practice. What I liked about the law was that I was able to help people through very difficult times. But what I didn't like was the lack of justice so I found my time working in law frustrating, and was often undermined by male partners.
I started coming to the South of France once I met my beloved partner and was determined to do different things in the South of France. So I had an events company, radio show, internet tv show and eventually I started teaching one class in public speaking at the International University of Monaco (IUM) to undergrads which led to teaching public speaking and presentation skills for undergrads, master students and MBA students. I also started to teach public speaking at The International School of Monaco (ISM) and became the MC for TEDxMonte Carlo. Now I am project managing for ISM the first ever TEDxYouth Event in Monaco, which will take place online in February 2021. All this has led me to where I am now. I have found that teaching communication skills to people of all ages, and backgrounds is everything that I love. To be able to help people and empower them to be the best version of themselves, and to be able to express themselves with effectiveness and impact is my passion.
WOT: How do you feel that communication has changed over time?
Communication has changed as the world has changed. This past year I have been particularly busy because everyone has had to become comfortable with communication online, for example. This has become an essential part of what I do. It does not matter what age you are, communication skills are always applicable. It is all about being able to listen, to speak clearly and to be observant of what is going on around you. The skills are the same for all generations. Technology is wonderful to give us the platforms to be able to communicate, even through a pandemic!
WOT: So you hosted TEDx both in real life and online. Talk me through the differences and how did you experience it.
The TEDxMonteCarlo all day online Event in November 2020 was a first. I was on screen for six hours which is a lot longer than what I would do for the Event in person. To keep up the energy, the drive and enthusiasm online was quite challenging. I do like playing with the audience and have interaction, which of course online is very different as you cannot see the participants and do not have that immediate response. I have to say, though, that I thoroughly enjoyed it! I probably do prefer the one in person, though, because of the interaction, so I look forward to it being not virtual again as soon as possible.
What do you think of the TEDx concept?
I love it! Anything that is inspiring, uplifting and educational gets a tick in my book.
You are currently working with ISM whose kids are younger than your University, corporate and Association clients. What advice do you have for parents to help their kids with their communication skills?
I think it's important to talk to your children and let them talk to you. It is equally important to allow them not to talk and allow them to express themselves in the way they feel comfortable. Communication is a lot more than just speaking – it can be writing, drawing, tik tok videos etc… You can learn a lot from your children by giving them the space to express themselves their way, however they prefer to communicate. It will give your children immense trust and respect for you as well.
So talking about writing, you have some exciting news to share!
My first book "Communicating Through Change" is coming out in January 2021! I realised this year that there has been immense change and uncertainty. It made me think about my own change challenges and I thought that by sharing my experiences and tips on how to communicate through these challenges I would be able to help people at an even deeper level than I have been doing until now.
The writing process was very healing in itself for me as there has been a lot of trauma in my life. I wanted to be able to help people through the same or similar experiences, and needed to develop the writing for that purpose. I was introduced to Wendy Yorke, an author coach, and Literary Agent, who helped me find the structure, and I was able to write everything in less than three months. It  was amazing that Wendy Yorke introduced me to a publisher, Parul Agruwal, who of course has worked with yourself and other ladies in Monaco. It was just another sign it was meant to be! I think my book will help people globally. Launch date is 19thof January 2021 on Amazon.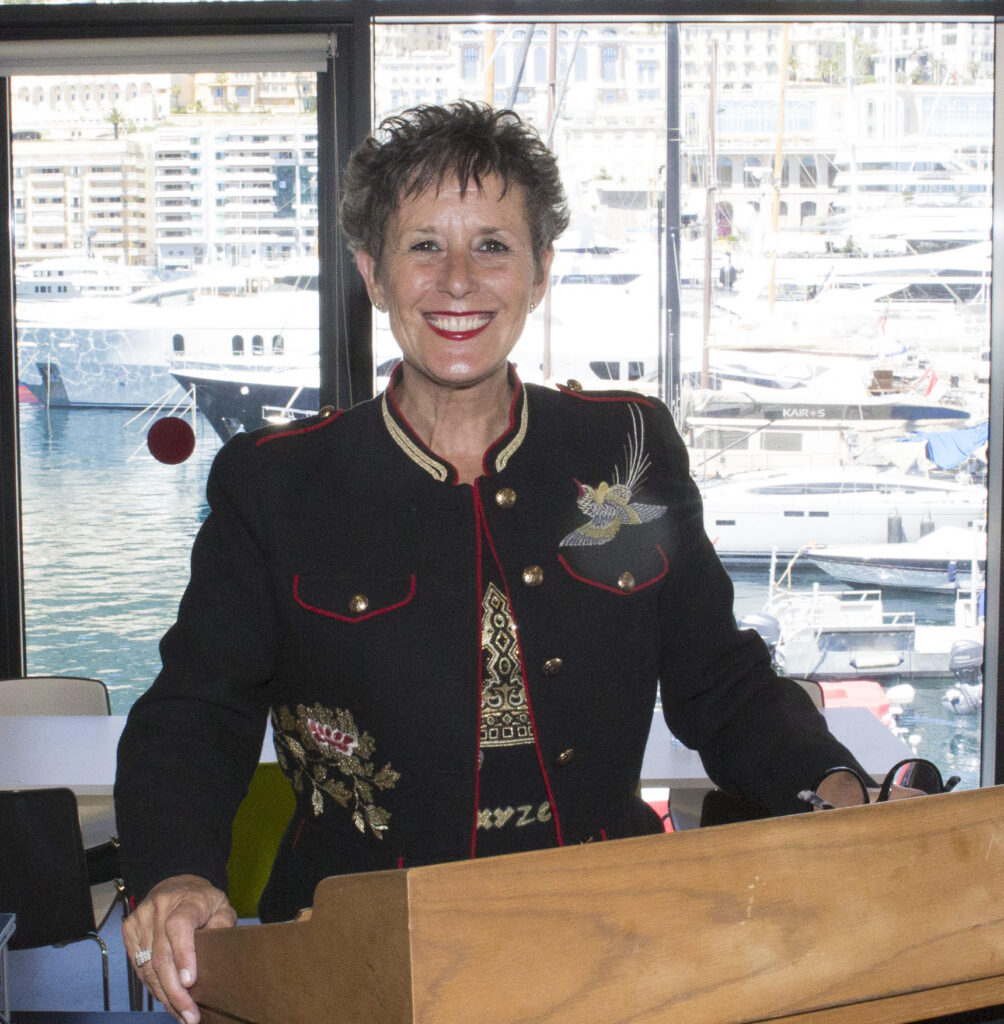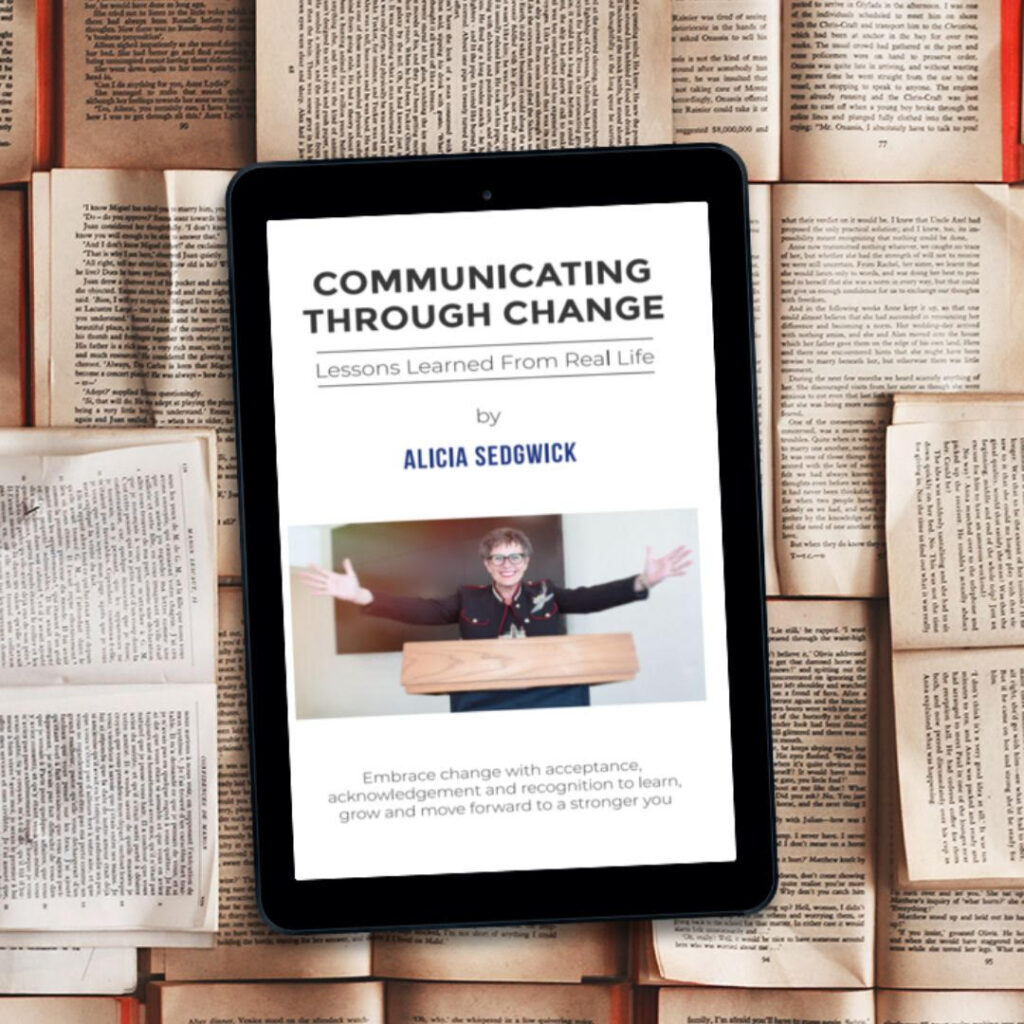 It is a great book as I had the privilege of reading it before launching date and yes it will be a game changer.
What are your top tips for effective communication?
I think the four P's of public speaking,which I also explain in the book and relate them to communicating your way through changes in your life, like the examples I give in the book, such as divorce, bereavement, changing work, study, in health, and so on.
Pitch:Tone of voice, it is how you use your voice. We often forget that our voice is such an important tool – your message will not get across if you don't have the right pitch and tone. When you think about your brand, and spend time on how you look, for example, consider how you sound, too.
Pace: In life we have to pace ourselves and we also have to pace the way we speak. Too fast or too slow, neither are good.In life we have to take our time to get through challenges at our own pace.
Pause:To remind us to breathe, which we very often forget to do! It's important to breathe before you speak – and that you can stop talking and take your time to breathe, and think about your responses, as well as what it is you want to say.
Power:The power that shows you have confidence and strength; the power to be in control of your communication, and life. Often when we go through challenges we feel like we don't have control but we do. We are in charge of how we communicate – it is our conversation and we are in control by speaking as we feel, by talking our truth, and being true to ourselves. Remember, no one knows what you are going to say until you say it – so you are always in control!
I hope my book will inspire people and empower them to not only express themselves, with confidence and impact, but to be able to move forward embracing change with acceptance and acknowledgement to be stronger.
So with all this advice are you ever lost for words?
Yes I am! I am often left speechless by people's incredibly positive reactions to my teaching and training, and also the first responses to my book have been very touching, and have left me lost for words.
Plans for the holiday season?
Rest and recharge with my beloved Annette so I am ready for next year which is going to be a very busy one. I will be doing a lot of training with MicroRainbow, IUM, ISM etc… so the first few months are immensely booked, and of course promoting my book!
WOT: We at WOT wish you all the best with your book which is definitely a must have on the bookshelf!
Need help with your communication? You can find all the info on Alicia's website
Article by Heidi De Love